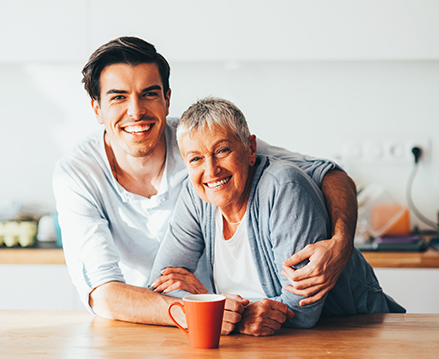 Guardianships
Attorney Marna Solarsh understands first hand the mixed emotions and concerns parents have when their child with special needs turns 18 and is legally considered to be a competent adult. If you have a family member with disabilities who is approaching adulthood, you must carefully consider his or her level of functioning, and what types of supervision may be necessary for the future. Marna has many years of experience helping families choose the options that will ensure the well being and safety of a loved one with special needs:
Power of Attorney
A document in which an individual grants another person the authority to make legal decisions and handle financial matters on his or her behalf
Health Care Proxy
A document in which an individual grants another person the power to make health care decisions on his or her behalf when they are unable to do so.
Guardianships
Where more supervision is needed, New York provides for the court appointment of a guardian for an individual with a disability. There are two types of guardianships, each authorized by different laws and administered by different courts:
If an individual is not capable of making sound medical, financial or personal decisions, a guardian may be granted full and total control over the affairs of the individual. This type of guardianship is known as an Article 17-A guardianship and is filed in Surrogate's Court.
If an individual can participate in decision-making to some degree, there is a type of guardianship under Article 81 of the Mental Hygiene Law that is more limited and tailored to meet that person's specific needs. This type of guardianship is filed in New York State Supreme Court
Contact Marna today to arrange a consultation to determine whether a power of attorney, health care proxy, or guardianship is needed to protect your loved one with special needs.